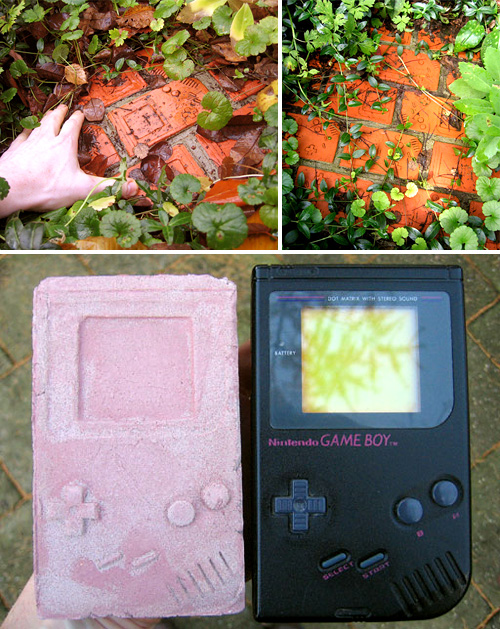 With the housing market being what it is, homes need all the help they can get. Anything to add some value, should you want to sell down the road. So, why not get some of these Game Boy bricks and redo a garden path in the backyard.
These are the brainchild of a Denmark man who wanted to add some gaming to his architecture. You have to admit, they look pretty nice after they've been in place and aged a bit. Here I thought the actual Game Boy was about as useful as a brick these days. The guy put alot of time into perfecting these. At first they would explode in the oven, but he finally got it right. If you have a gaming themed home, why not go the extra mile and sink some of these into your dirt.

That way if you sell your home, you can get potential gamer buyers. And, it's just plain cool.
[Game Boy Bricks] VIA [OhGizmo]
bricks, game boy, gaming, Home, Nintendo, stone