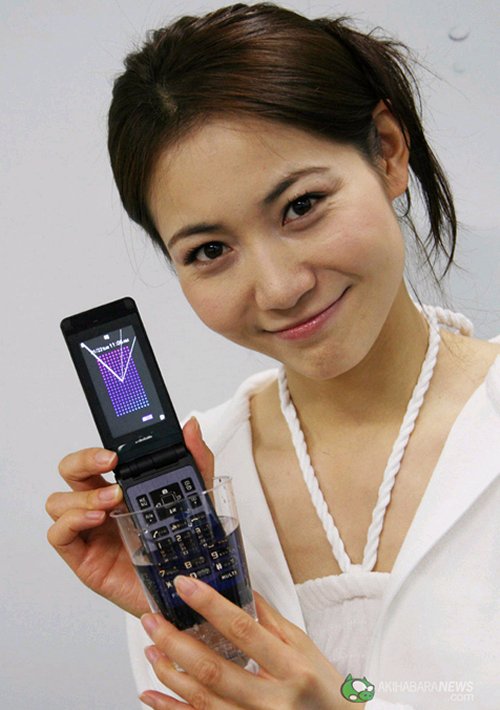 The F705i is the world's slimmest, waterproof 3G cellphone at 13.7mm thick. The Fujitsu handset can survive in up to 1-meter of water submersion for 30 minutes.
The F705i features Super Clear Voice and Super Clear Mike technology, therefore it automatically adjusts volume settings in response to ambient noise levels. It will also feature a 1.3MP camera with Quick Zoom functionality, allowing users to increase and decrease on-screen text size with a single button. The F705i is 106×49×13.7mm tall, weighs in at 111g and will give you 170-minute of talk time, or 100-minutes of video calling, all on a single charge. No one is sure yet if we will see this in the States, but if you plan on spending a lot of time underwater it might be worth tracking one down.
And if you get bored you can make like the cute model above and dunk your phone in liquid just for fun.
[Akihabara News] VIA [Gizmodo]