| | |
| --- | --- |
| | |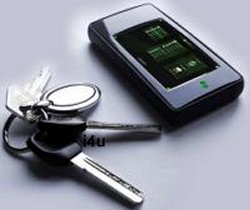 The FreeScale LimePC is an iPod nano sized Linux UMPC based on Freescale's MPC5121e mobileGT processor, which is a so called "motherboard-on-a-chip" device. MPC5121e can be used for many applications in various industries. The LimePC runs LimeOS which is based on Debian Linux OS.
The Chinese company Tsinghua Tongfang is developing the LimePC line of computers, which is supposed to ship in 2008. In China at first, and in the fall in the United States.

Freescale's MPC5121e processor will power LimePC's full line of affordable and compact computing products, including UMPCs, pad-style PCs with large touchpad LCD screens, notebook and desktop PCs, and mini-ITX developer kits.
LimePC's consumer PC products will feature one or more MPC5121e processors and a LimeOS and LimeSuite applications software bundle.
Connectivity includes USB 2.0, 802.11g WiFi and Bluetooth 2.1 EDR wireless capabilities, as well as 10/100 Ethernet for desktops. Not sure whetherthis will take off or not. Should be interesting to watch.