| | |
| --- | --- |
| | |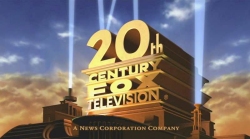 Amidst the new product announcements unveiled during the MacWorld 2008 keynote today Jobs slipped in a message about a new feature that will easily get your DVD content into your iTunes or Windows Media Player library called Digital Copy. Partnering with Twentieth Century Fox, Apple is offering the Digital Copy feature on DVDs from the Fox studio starting with "Family Guy Presents: Blue Harvest" which releases today.
Anytime someone purchases a DVD from Fox that has the Digital Copy feature they can insert the disc into their computer, enter a unique code and transfer the movie into iTunes or Windows Media Player. The movie will then be available for unlimited viewing on their computer, iPod with video, iPhone, Apple TV or other video media player. There is of course some restriction on your purchased DVD's Digital Copy feature however. It will transfer the DVD to only one instance of iTunes, limited by the unique code required.
The Digital Copy service is free for those Fox movies that have it enabled which at the moment is only one but Fox and Apple say that "many more" DVDs will have the feature on it later this year.
digital copy, DVD, fox, iTunes