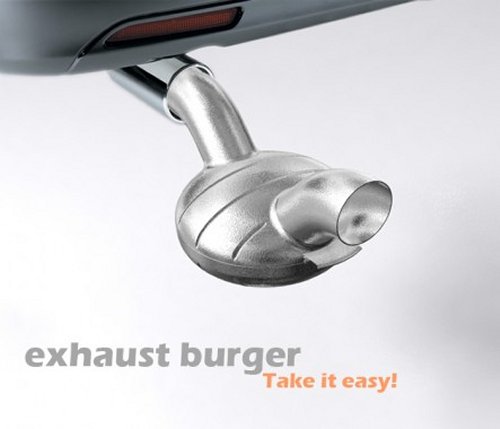 Who hasn't thought about cooking with the harmful pollutants that come from your car exhaust. Some brilliant Iranians have made the dream a reality, so you can now make the greasiest and nastiest car char broiled burgers anywhere.
Actually, they seem to have figured out a safe way to do this, so your meat doesn't look like a black lung when it comes out. It uses a clamshell design to direct the gases around the burger, without polluting the meat. The only downside is that you'd have to stop every so often to either change out patties or flip the burger as it looks like it only cooks one side at a time. And because of the design, you might have to be careful about hitting a big bump and having the entire thing come away.

If you're driving through a busy city and come to a stop, you may have to worry about the homeless too, as word gets out that burgers are now on the backs of cars. Instead of filthing up your windshield for some spare change, you know they are just gonna go for your car burger.