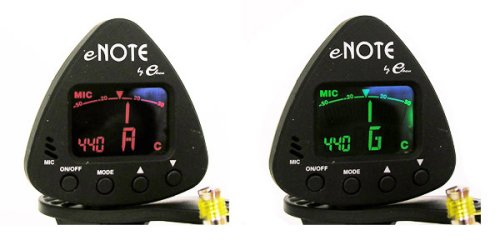 For those who have problems tuning their musical instruments, your troubles are a thing of the past. Now you can easily tune your instrument to the correct note with the eNote Digital Tuner from ELECA. just attach this little device to your guitar or other instrument and the display will show up green once the note is correct.
This little device will tune guitars, violins, banjos, dulcimers and other stringed instruments. You simply need to know what note corresponds to each string. Then no matter which key the instrument uses, the tuner will help you find the note for the string.

The price is $25 and well worth it since it does the work for you.