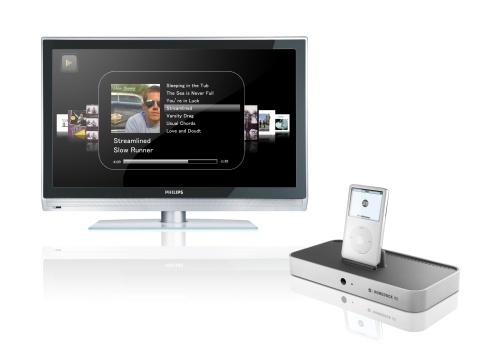 Digital Lifestyle Outfitters is showing off at MacWorld an updated version of its HomeDock iPod accessory for those want HD video. It is called the DLO HomeDock HD and price is set at around $250.
The DLO HomeDock HD upconverts iPod video to 1080i or 720p through an HDMI connection when the iPod is docked with it. It also has S-video output for those with analog video needs and optical digital audio output for higher end audio connections.
Other features of the HomeDock HD include a new RF remote which offers control up to 100 feet away and an on TV interface which lets you browse and select for playback the iPod's contents. This dock will be available this spring.