| | |
| --- | --- |
| | |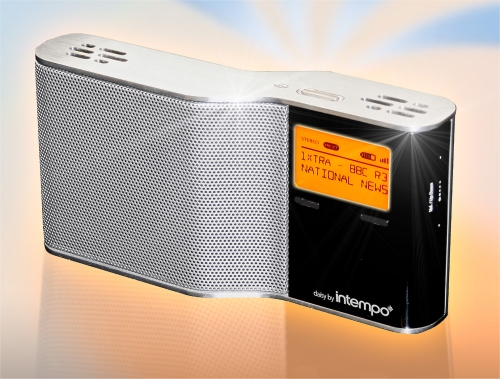 Intempo has a new radio out that it claims to be the world's first low-power internet and FM radio on the market. The Daisy radio features the ability to pick up as many as 6,000 different radio stations wirelessly through a Wi-Fi connection, provided you're in range of one. If you're not, the little radio can also pick up regular FM signals.
We haven't seen a lot from Intempo lately but they kicked this device off at last weeks CES conference to start out their 2008 with a new product on the market. The radio features a somewhat unique design with an offset rectangle separating the speaker from the display. It has touch-sensitive controls on the right for navigating stations and volume and also features a clock and alarm. Internal batteries keep the device portable and give it up to 20 hours of playback.
Intempo expects to have the Daisy internet/FM radio out by April of this year, pricing it at a little under $300.
Daisy Radio, fm radio, Intempo, internet radio, radios, wireless internet radio