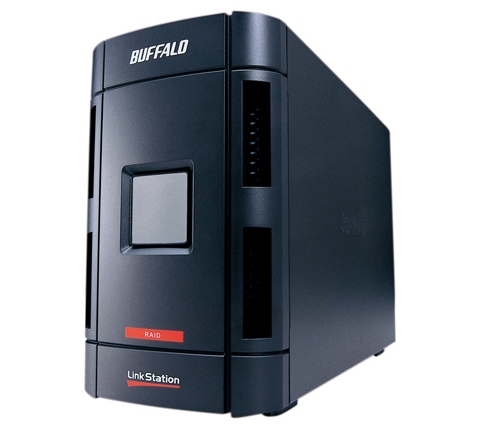 Buffalo has recently added the LinkStation Pro Duo as one of the latest to their lineup of NAS products, targeting small or home businesses in need of an affordable and stable solution for large capacity data storage.
The Pro Duo currently comes in a 1TB configuration with the option of either RAID 0 or RAID 1 redundant 3.5″ SATA drives. It connects to your network via 10/100/1000Mbps Ethernet as an Active Directory client and also has Buffalo's Web Access technology allowing you to access data stored on the drive remotely from anywhere via the web. It even has included software that lets you start it up remotely.
The LinkStation Pro Duo is fairly compact as well considering the storage capacity, measuring just 3.9 x 6.4 x 8.7 inches and weighing just under 7 pounds. Buffalo is retailing the NAS device at $449 and is making it available this month.