| | |
| --- | --- |
| | |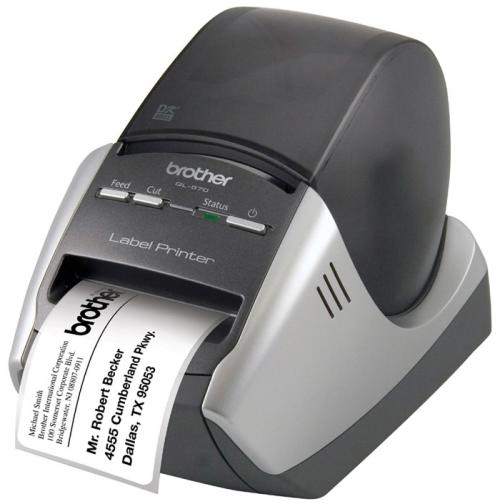 Brother has a new label-printing product hitting CES this year that packs some impressive features into a small package. This Brother QL-570, designed with the small business in mind, connects to your PC or Mac via USB and has included software to make label printing relatively easy and actually pretty fast.
The software has a few print modes ranging from basically taking a screen shot to highlighting and printing or actually creating high quality labels. It supports up to 300 x 600 dpi resolution and can print out logos or graphics making professional looking labels for your letters, products or anything else you might get label-happy with. The only nice feature about this label printer aside from it's reasonable $100 price tag is the speed. It can push out simple text-only labels faster than 1 per second at a rate of 68 per minute.
This isn't the cheapest label printer you can get from Brother, they have ones for as little as $69, but if speed is your concern it looks like a pretty decent deal for the money considering their $399 QL-1050 model prints only 1 more label per minute.