| | |
| --- | --- |
| | |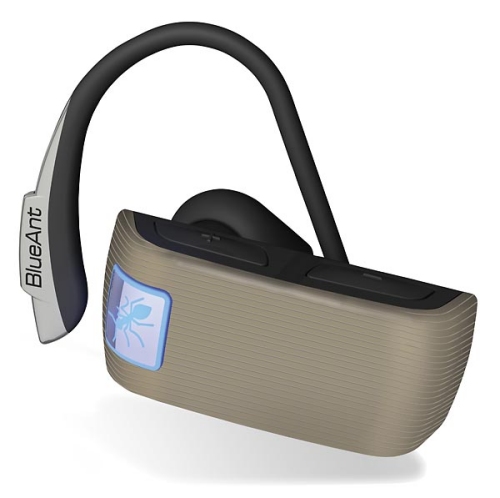 BlueAnt has another wireless Bluetooth product on deck this year at CES in addition to the M1 Speaker with the BlueAnt V1 wireless Bluetooth headset. BlueAnt gave their existing Z9 Bluetooth headset a little upgrade in looks and a big upgrade in technology.
The BlueAnt V1 headset's most significant feature that helps it stand out from large crowd of Bluetooth headsets is it's voice control. According to the company this is the world's first voice controlled Bluetooth headset as it attempts to do away with the different combination of button presses that are necessary to control different functions on most similar headsets.
The V1 uses the 'BlueGenie Voice Interface' Voice Recognition and Voice Synthesis technology to take commands from your voice to control all of the menu options on the headset. It allows users to press one button and then speak their command, which we have to admit strikes us as a nice feature, especially after trying to memorize the button pressing sequences on other headsets. In fact most we've reviewed send along a wallet-sized card to carry in order to reference some of the less common functions. The device also uses a dual microphone Voice Isolation Technology system to collect sound the area of your mouth and pick up less of the noise around you.
The BlueAnt V1 runs Bluetooth v2.1, weighs in at .4 ounces, has both inner and outer ear speaker gel fittings, charges via USB and gives up to 6 continuous hours of talk time and 200 hours of standby. And of course you get that cool little blue ant logo, all for an MSRP of $119.