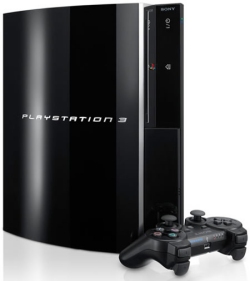 According to some leaked information from a Best Buy employee, the retailer sent out an internal memo that the 80GB Playstation 3 is scheduled to be "going closeout", which basically means they will sell what's on shelves and not stock anymore. The internal communication states that this is expected to take place as soon as January 28.
It's been apparent that the 80GB model of the PS3 hasn't had the selling power of the smaller and cheaper models, but since the removal of the 60GB models this leaves the shelves with nothing that is backwards compatible with PS2 games. It also limits consumers to the scaled down PS3 without the memory card reader and fewer USB ports.
It does still however get you the Blu-ray player and Remote Play if you have a PSP, which are both pretty cool features. The 40GB model currently retails for $399 with some rumors of a price drop to $299 in the future. We've also seen the White PS3 gain FCC approval for the U.S., but there as been no official announcement about that from Sony.
via PS3 Fanboy
80GB PS3, Best Buy, Playstation 3, PS3