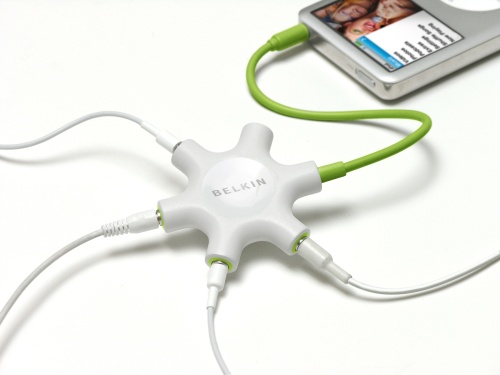 Belkin is introducing at CES a rather simple and unique solution for sharing MP3 player audio with your friends: an audio hub. It's called the Belkin Rockstar and retail price is being set at around $20.
The Belkin Rockstar is targeted primarily towards teenagers who own an iPod and want to share their music with their friends. This circular device sprouts six arms. One arm is designed to be attached to your MP3 player, while the other five can be attached to headphones. All those listening through the attached headphones can hear the music coming from the player.
Belkin added the Rockstar also supports playback from multiple MP3 players, allowing one to mix songs and fade-ins via the standard controls of each attached player. The Rockstar should be in stores come March.