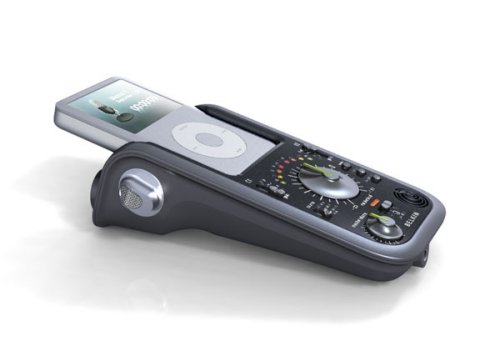 You can create a podcast with a microphone and any recording medium, but if you're really getting serious about podcasting, you'll want something portable and battery powered that has good sound.
Belkin seems to have just the ticket with its upcoming Podcast Studio. The Podcast Studio uses an iPod as its processor and recording medium. The device does not include a mic, but the 1/4-inch and XLR inputs mean that the mic of your choice won't be a problem. It has a recording meter, gain control, and even a compressor to ensure that your recordings won't come out sounding distorted.

The device uses the iPod's voice recording feature, so it records in WAV as opposed to MP3. The Belkin Podcast Studio works with the 5G iPod, iPod Classic, and the 3G iPod Nano. It's should have a June 2008 release.