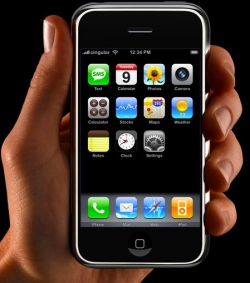 Apple seems intent on bringing the iPhone to Asia yet this year and Advanced Info Service (AIS) in Thailand is the latest to announce that they are in negotiations to bring the popular mobile handset in their direction. Apple has recently been in negotiations with NTT Docomo in Japan with revenue sharing being a pivotal point in negotiations. China Mobile had also been in talks about carrying the iPhone until recently when the issue of revenue sharing with Apple brought the discussions to a halt.
According to AIS chief marketing officer Sanchai Thiewprasertkul, Apple is likely to find difficulty in negotiating a revenue sharing deal in Thailand as well. AIS charges only a Thai baht (about 3 cents) per minute for airtime on their plans, and around 90% of the plans are prepaid. Apple would have trouble making revenue by trying to split 3 cents per minute and is looking to do so with post-paid plans.
In addition to announced negotiations with a carrier in Thailand Apple may also be turning to China Unicom to try out their iPhone negotiation skills now that China Mobile talks have ended, and making deals with China or Japan would most likely be even more difficult for Apple if they accepted a non-revenue sharing business model in Thailand.
via MobileCrunch