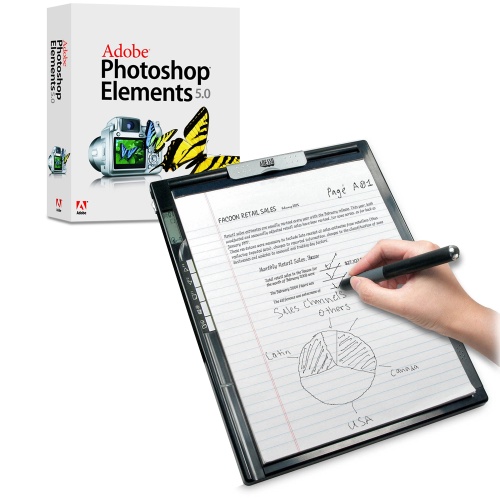 Adesso has unveiled a new computerized notepad for taking notes with and later transferring those notes to your computer. It is called the Adesso CyberPad A4 and pricing is set at around $230.
The Adesso CyberPad A4, which comes bundled with Adobe Photoshop Elements 5.0 for Windows and 4.0 for Mac OS X, lets you do handwritten notes and graphics onto paper. It captures everything you write into its memory and later lets you transfer that to a computer for digital storage.
The CyberPad A4 "includes 32MB of internal memory which provides 26 directories (A-Z) with 99 pages available in each and is further expandable with the integrated SD slot which can be also an SD card reader." You also find it can work as a functional PC tablet for those working with graphics. It is available now.
Addesso, Adobe, CyberPad, CyberPad A4, digital notepad