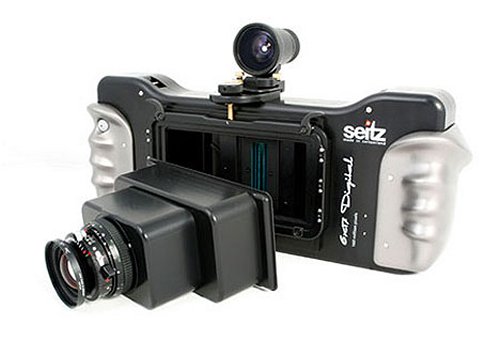 This odd-looking camera that looks like a cross between a vintage and modern version captures odd-sized pictures at an incredible 160 Megapixels.
Don't look for this one at your local Best Buy. It's for specialty photography and the prices for a kit can go as high as $40,000. Notice how the grip ergonomics have been worked out to help keep a firm hold on this expensive beast. It's MUCH bigger than your average point and shoot, at 6 x 17 inches. One full resolution image taken with this camera at 48-bit colour depth will take up 900 MB of storage space!

Obviously it takes some massive memory to use this camera. It can also be operated remotely using a PDA. If you take photography this seriously, you may be forced to sell your home to keep snapping pictures.