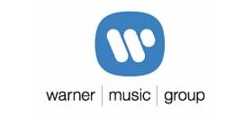 Warner Music Group announced on Thursday that it would join the ranks of EMI Group and Universal Music Group as the third of the four large music labels to offer their digital music titles for sale without any type of copy protection software. Warner will offer its catalog through Amazon in the common MP3 formats that are free to copy to any player or computer, any number of times.
This move comes after Warner Chairman and CEO Edgar Bronfman Jr. defended DRMs at the 3GSM World Conference in Barcelona in February, stressing the importance of interoperability over DRM restrictions likely due to Apple's DRM through iTunes which restricts music files to be played only on Apple devices.
Warner also does not appear to be taking the anti-iTunes stance that others have and may also be working on a deal to offer the DRM-free music through Apple iTunes in the near future. UMG pulled its catalog from iTunes earlier this year and offers restriction free music from multiple places including Wal-Mart and Amazon, but not iTunes. Sony BMG remains to be the only big player to not drop their copy protection restrictions but may look into doing so next year.
via NYT