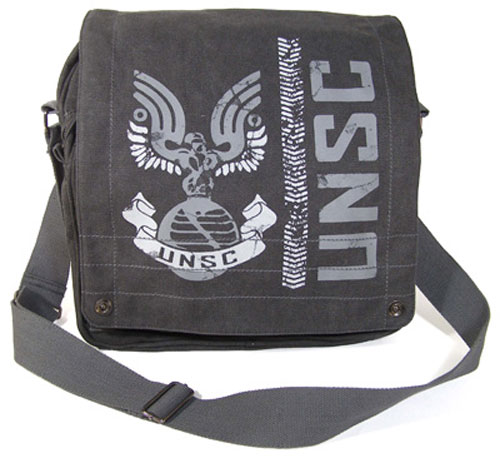 Attention all you Halo 3 lovers – you can now carry your game pride around on your shoulder as you haul around your laptop day to day. Master Chief says to outfit yourself with this new Halo 3 Messenger Bag, priced at around $40.
The Halo 3 Messenger Bag, when not busy hold your plasma grenades, has enough room to store a 15-inch laptop. There are six zippered compartments and velcroed interior compartments – plenty of space to store extra ammo or your iPod.
This 16 ounce bag is made of heavy canvas with riveted straps. It comes in gray or khaki and has the UNSC logo on the front flap. Make Master Chief proud by showing off your Halo 3 urges to the world around you.