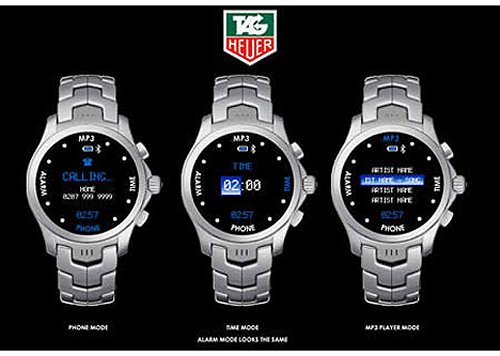 If you like wearing a phone on your wrist like Dick Tracy or Buck Rogers, but hate it when people ask you why your watch looks so strange, you'll like this new Tag Heuer watch/phone. The watch maker has officially announced the Tag Heuer mobile phones. As far as looks go, it is heavy on the watch side. You wouldn't know it was a phone at all by looking at it. In fact, the design is 3 years in the making as they wanted to streamline this new breed of mobile phone.
Though it seems that nothing has been finalized yet, it looks like the watches will include a touchscreen display, a speaker and vibrate mode, stereo bluetooth, an MP3 player, and a kinetic power source.

They will be available sometime in 2008 and look very promising.
[Luxury Launches] VIA [OhGizmo]