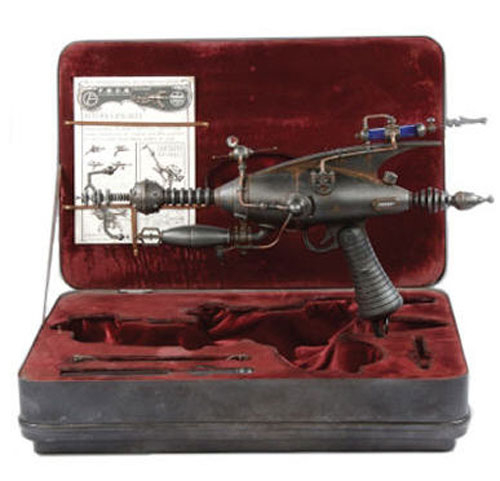 What collection of gadgets is complete without a ray gun? While we wish we could find a functioning ray gun for personal use, perhaps we'll instead settle for this full scale size antique prop from Weta. The FMOM Industries Wave Disrupter Gun is priced at $621.
The FMOM Industries Wave Disrupter Gun is described by online retailer TFAW as an "antique-styled sci-fi hand weapon prop." It was designed by Weta Workshop and built by model maker David Tremont. Only 500 of these bad boys exist.
This ray gun collectible has that antique laser pistol look to it that you've seen in serial science fiction movies. It is handcrafted, according to TFAW, and made out of metal with some glass. It comes in its own velvet lined case. Evil robot to shoot at not included.

FMOM Industries Wave Disrupter Gun