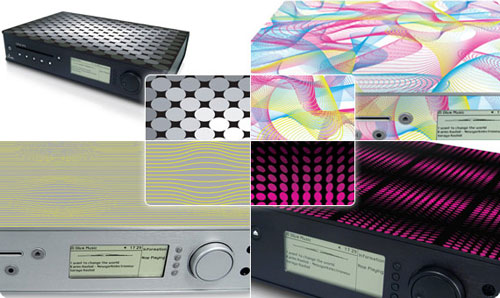 Olive, a maker of high end audiophile products, is getting stylish with a new artistic version of its Opus No5 digital media player. The new players, designed by Karim Rashid, are priced at around $4,000.
The four unique styles of this Opus No5 players are technologically focused as much as they look good. They have high end audio components built in for producing a sound which Olive feels is equal to the player's price tag. These devices offer up to 750GB of hard drive storage so you can load and keep your favorite music files and associated information available for more easy enjoyment.
The Opus No5 players also offer features like wired and wireless networking for updates, CD burning and a seven-line backlit LCD display. These specially designed units are available now.