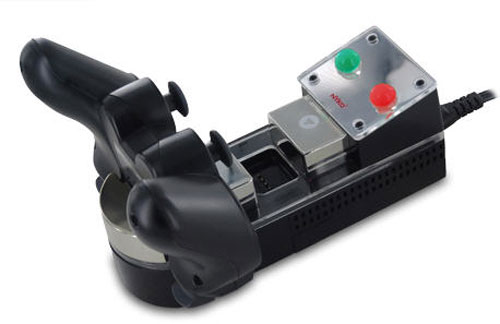 Nyko yesterday gave PlayStation 3 owners a reason to cheer in regards to keep their controllers charged and organized. The new Charge Base 2 is priced at around $30.
The Nyko Charge Base 2 is designed to "rapidly" charge two PS3 controllers at the same time via an AC outlet. It sports visual charge indicators and a stylishly appealing, smaller form factor then a previous model. Nyko said it also has a new contact point dongle system for making charging easier.
The Charge Base 2 comes with two mini USB charge adapters which attach to the controllers so one can do 'drop and charge" functionality via the base's charging ports. The unit should be out very shortly.
Nyko Charge Base 2 [via SlashGear]