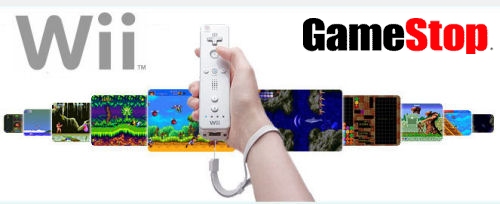 Maybe it isn't a marketing scheme and Nintendo really is having trouble keeping up with production for the Nintendo Wii game console. Nintendo is offering hope for some of those still looking for Wii this holiday season, although opening a present with a piece of paper promising a Wii in a month just might not be the same as the real thing.
In a telephone press conference today Nintendo of America President Reggie Fils-Aime said they the company is working with GameStop to give out "rain checks" to those looking for an Wii this year with a deliver time frame in January of next year.
"We expect this to be a very strong program and … a great way for consumers who desperately want a Wii to be able to have something to put under the tree, a certificate that guarantees their family will be able to get a system in January," said Fils-Aime.
The exact number of rain checks that will be available were not disclosed but Nintendo says that GameStop will have "many tens of thousands". They will be offering the rain checks for $250 on December 21 and December 22 for deliver by the end of January. Fils-Aime is urging customers to hold out a little longer as Nintendo beefs up production in 2008 instead of paying high prices at auction sites.
Games, Gamestop, Nintendo, rain check, Wii