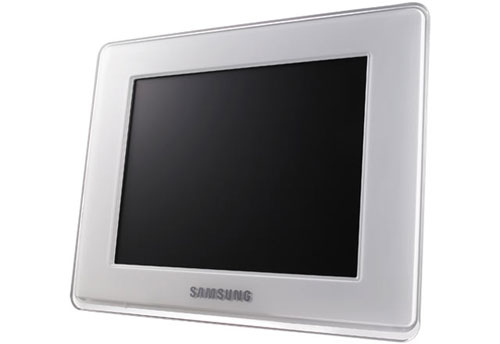 Samsung is offering up for the holidays a new digital picture frame which makes use of Microsoft technology to wirelessly display your digital photos. The new Samsung SPF-83V looks to be priced at around $230.
The Samsung SPF-83V uses technology developed by Microsoft Research to work with the Windows Live Photo Gallery and Windows Media Player. The frame communicates with WMP, which in turn in conjunction with the online photo gallery wirelessly streams digital images to the Samsung display for presentation.
Other features of the Samsung SPF-83V include a resolution of 800 x 600, built-in flash memory, MP3 music playback and a weight of 0.71 pounds. This product is the result, said Samsung, of of a long-standing collaboration between Microsoft and itself.