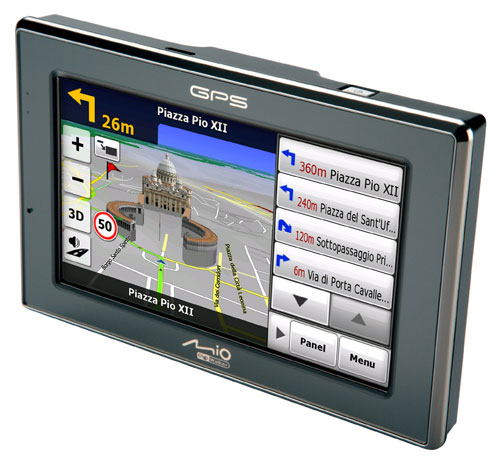 Mio Technology has announced the beginning of European sales of some new GPS devices known as the C620 and C620t. No specific pricing or American availability plans were announced.
The C620 and C620t from Mio are described as true 3D mapping GPS devices, meaning one can view via the on-board software "around one thousand 3D landmarks, as well as digital elevation mapping to depict the local landscape – providing the motorist with a true 3D view of the road ahead." The 4.3-inch display can also be used for a split screen mode to show information like turn by turn directions alongside the full map.
Other features of Mio's new devices include speed camera alerts, traffic alerts, MP3 playback and hands-free Bluetooth calling via a built-in microphone and paired mobile phone. Both GPS units make use of SiRFstarIII GPS technology for positioning.