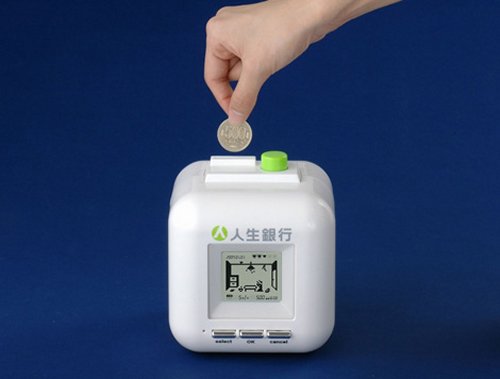 It's hard to save money these days, no matter the size of your family. Plus there's all those cool gadgets to buy. You could use some help, right? What if your families wealth was tied into that of a virtual family? Would you let them suffer or share the wealth with them? The virtual family in question lives inside Jinsei Ginko ("Life Bank") and they start off in relatively modest conditions.
As you add money to the bank, their lives get better, progressing through milestones like marriage and (if you provide enough coin) to a life of luxury. Presumably it will be pretty damn sweet for them until you decide to empty the bank. Poor virtual fools. You are a vicious and petty God.

Think of it as The Sims meets Savings. This is a great tool to teach kids how to save some money.