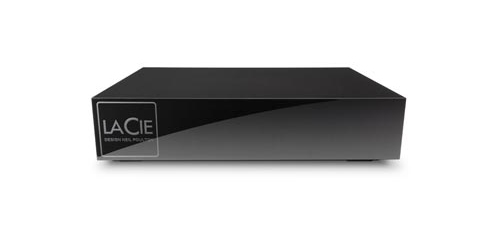 LaCie has put out its share of interesting looking external drives like the Sam Hecht designers and of course that golden number, and they've now added to the lineup with this minimalist design from Neil Poulton.
The LaCie Hard Disk, named as simple as it looks, consists of an unobtrusive smooth black box with few distinguishing marks other than the cool blue LED strip (everyone likes cool blue LED strips) on the underbelly and the LaCie brand name on the side. The company says it even runs quietly and cool since it has no fan and uses a "smart" heat dissipation design.
It connects through USB 2.0, measures 4.6 x 7.6 x 1.8 inches and comes in sizes of 320GB ($119.99), 500GB ($149.99), 750GB ($249.99) or 1TB ($399.99). It also comes with some back up software and will work with a PC or Mac. LaCie is taking pre-orders of the Hard Disk now but it doesn't start shipping until January 2008.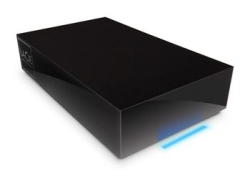 external drive, hard drive, hdd, LaCie, Sam Hecht