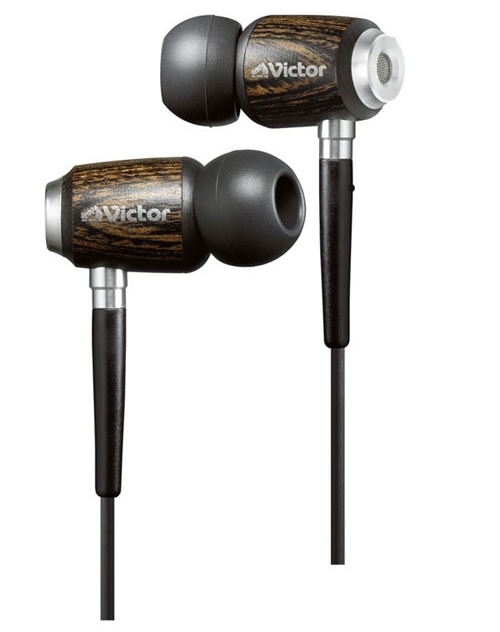 JVC has some new ear buds set to launch sometime early in February that employ a little more natural materials than most with the housing made out of real wood. Birch wood, to be exact, was the material of choice for the designers of these $130+ ear buds. After all, real wood wood works well to encase larger speakers so why not use it for really tiny ones too?
The HP-FX500 ear buds don't skimp on performance either, according to JVC. The buds use hybrid drivers, a damping gel inside to reduce jittering and help with noise cancellation, and they have a sound range from 8Hz up to 25kHz. Also, like most ear buds, they come packaged with a carrying case and multiple sized rubber tips to fit different sized ears.
So far JVC's wooden ear buds are only set to go on sale in Japan in February for around 15,000 Yen but it would not be surprising to see them head towards the U.S. later in the year due to the companies existing U.S. popularity.
Electronista via Impress (Google Translated)
Earbuds, Headphones, HP-FX500, JVC, Wooden