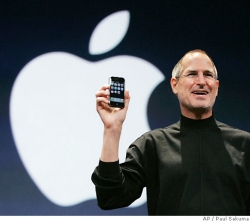 If you were looking to take advantage of, or get taken advantage of depending on how you look at it, the very expensive deal T-Mobile was offering for unlocked iPhones in Germany you're now too late. A German court has ruled that T-Mobile can indeed be the exclusive operator for Apple's popular handset in Germany by ruling against a complaint filed by Vodafone.
Apple had planned to launch the iPhone in Germany with T-Mobile being the exclusive carrier much as it did in the United States, however Vodafone filed a complaint stating that the exclusivity went against German laws to protect consumers. The complaint resulted in a temporary injunction against T-Mobile requiring them to offer the iPhones unlocked and able to connect to other operators including Vodafone. T-Mobile complied with the injunction but offered the normally $580 iPhone in an unlocked state for $1460. Despite the high price Klaus Czerwinski of T-Mobile told ZDNet UK that there were still "many sold."
Now after the court ruling in T-Mobile's favor the company is offering Apple's iPhone with three different 2-year contract options locked to their own network for a minimum of 24 months at which time iPhone owners can request to have the phone unlocked for free. At this point the only place to get a legally unlocked iPhone is in France but there it will still cost you close to twice the regular price to get the unlocked version.