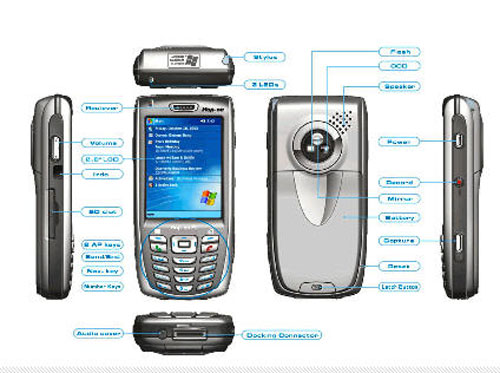 Hop-on, a developer of cell phones, unveiled today a new mobile PDA which is AT&T and Verizon ready. The new Hop-on HOP2001 seems to be available but specific pricing information was not announced.
The Hop-on HOP2001 is a PDA style mobile device which makes use of Windows Mobile 6. It offers callers dual mode GSM and CDMA properties and is being touted as having "the ability to become the world's first handheld slot machine, video poker or black jack device." You get in this phone what is becoming your usual mix of wireless technologies as well, including GPS, WiFi and Bluetooth 2.0.
Other features of the HOP2001 include a full color touchscreen, three megapixel digital camera and up to four hours of talk time. It is not clear based on the information currently available though how this device will function as a virtual gaming machine.