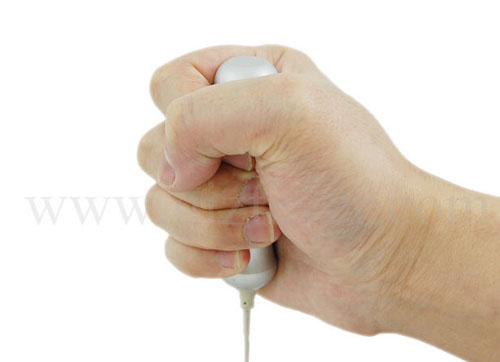 The never-ending flow of gadgets which use USB for power can sometimes cause my head to hurt. Especially when I see ones which promise to warm parts of your body. One of the most recent to journey down this road is the USB Hand Warmer, priced at around $11.
The USB Hand Warmer, as the name implies, warms your hand. You plug this little device into your computer's USB port to draw the 5v necessary to power it. You wait it appears close to half an hour for it to heat up to 50 degrees. You can then unplug it if you so desire and you have a heater to wrap your cold hands around.
I have to wonder under what conditions you would use this. Typing outdoors during a snowstorm perhaps? Maybe a IT guy in an air-conditioned room full of servers? What about Bob Cratchit from A Christmas Carol? Any way you spin it just promise me you won't use it to warm your lap.
USB Hand Warmer [via Red Ferret]