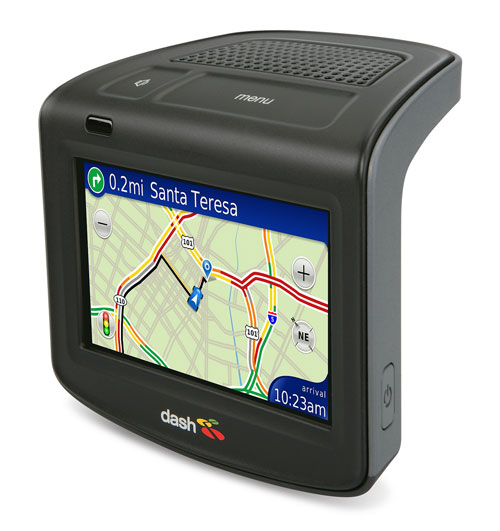 A new breed of GPS which is Internet connected is set to soon come to market. The new Dash Express is available for pre-order for around $600.
The Dash Express uses a form of wireless connectivity to access a set of connected features as you drive. These subscription based offerings include real-time traffic data collected from other Dash Express units on the network, Yahoo Local search functionality, push of street addresses from a Web browser or Outlook and auto updating of software and on-screen traffic conditions.
Dash is also offering a personalization option via its Web site which is pushed to your GPS device, allowing you to create quick search options for favorite categories of destinations. The Dash Express is expected in late February.