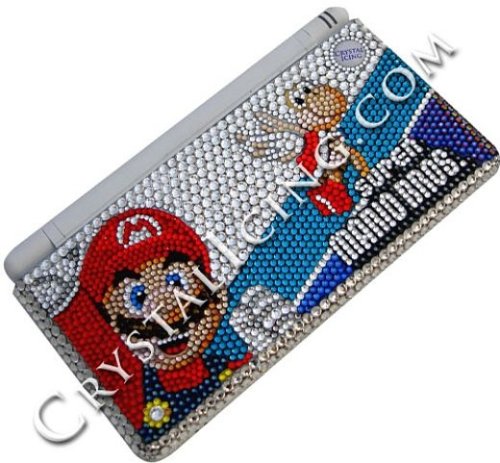 Let me start off by saying: Did I fall asleep and miss everyone striking oil in their backyard? Well, apparently so. And it seems that we need still more jewel-encrusted devices(This is worse then the Bedazzler making Jean jacket wearers into Rhinestone Cowboys in the 80′s.), since Crystal Icing wants to embellish your DS Lite with images of Mario and a flying Koopa for $350.
If that doesn't satisfy your attraction to shiny objects, how about a custom Wii console covered with thousands of Swarovski crystals? One Wii pimped out in a Zelda theme was detailed with over 7500 24-Karat gold-dipped crystals. If you are interested in the price, you'll have to follow the link. I'm too scared to look.

Whatever the price is, it will make you stop balking at the cost of the Wii itself on ebay.
[Crystal Icing] VIA [Technabob]