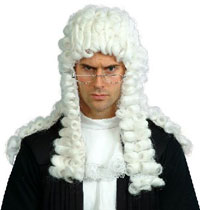 What do AT&T, Apple, Comcast, Cablevision and eBay all have in common? They are all being sued today by Klausner Technologies over visual voicemail patents the company says it owns and which it feels these well known, other companies have not yet requested a patent license for.
The suits were filed by the company which "was founded by Judah Klausner, the inventor of the PDA and electronic organizer." Klausner Technologies says Cablevision's Optimum Voicemail, Comcast's Digital Voice Voicemail, eBay's Skype Voicemail and AT&T/Apple's iPhone Visual Voicemail services all violate patents it holds which allow "users to selectively retrieve and listen to voice messages via message inbox displays."
Klausner is seeking varying damage amounts and future royalties from each of the lawsuits – Cablevision/Comcast/eBay $300 million and AT&T/Apple $360 million. The company reportedly already has issued patent licenses "to various other companies that provide visual voicemail, including Time Warner's AOL for its AOL Voicemail services and Vonage Holdings for its Vonage Voicemail Plus services," so it may actually have a legitimate leg to stand on.