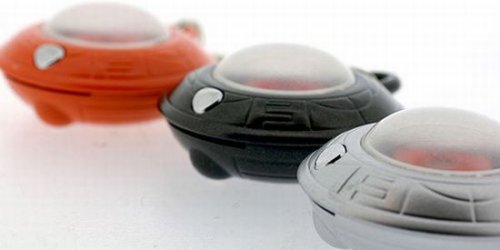 Do you suspect that some of your friends are actually aliens? Maybe you've watched too many X-Files episodes, but just because you're paranoid doesn't mean they aren't out to get you. First you need to consult Agent Scully, then you'll want to grab this device.
It will detect Alien anomalies in your general vicinity. Any alien being, whether it's a grey, has tentacles on it's head, or looks just like us, will be detected by this little gadget. It will even detect UFO's. It's available from Japan right now. Finally, you can expose the global conspiracy and stop the invasion.

Tin-foil hat not included. Will not stop Men In Black from knocking at your door. Offer void in Alaska, Hawaii and Venus.