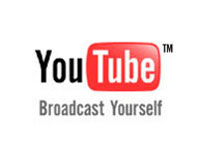 YouTube, that purveyor of all things online video, continues to grow in popularity, pulling Google right along with it. This is according to data released today from comScore, a measurer of Internet traffic trends.
comScore reported YouTube continues to lead the online video market through September 2007 with 28 percent market share. This in turn made Google as a collective whole the top U.S. video property with 2.6 billion videos viewed. It was trailed by Fox with a measly 387 million videos viewed and Yahoo with 381 million. Specific to YouTube, said comScore of the whole Google picture, was the note that nearly 70 million people viewed more than 2.5 billion videos. It seems like Google's acquisition of YouTube was not that bad of an idea after all.
Other trends shown by the comScore report reveal that nearly 75 percent of U.S. Internet users watched a video online (including both streaming video and progressive downloads), averaging three hours of video per person during the month. In total, said comScore, nearly 136 million Americans, or approximately three in four U.S Internet users, viewed online video.