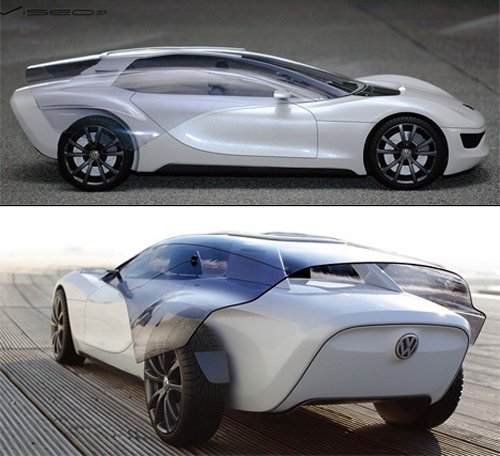 Volkswagen has developed its latest vehicle concept for an electric car of the future. Designed in collaboration with German design student Marc Kirsch for his diploma project, the Volkswagen Viseo is a three-seater that produces zero carbon emissions. Created to show that being environmentally friendly doesn't mean that you don't look sexy, the Viseo has that streamlined look that screams sports car sex appeal. Unfortunately we don't know what kind of miles per charge the electric cars in the future will get so while the Viseo looks great it's still an unknown performer.
One novel new feature about the Viseo is that the back-end of the car can detach and becomes a suitcase that you can wheel around. Something like this sounds great if you need to fly a lot and park your car longterm at the airport but as an everyday idea, it's not so hot.
More images of the Viseo design can be found at the link.
via Jalopnik and Yanko Design
Concepts, luggage, volkswagon