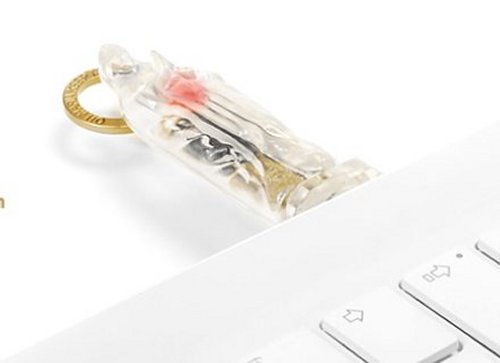 Finally, a USB drive for geeks who want to put some religion into their USB port and their lives. Normally it's only after you've lost your important data that you would pray to Holy Mary, Mother Of God. Now you can do it at your leisure and hopefully she will listen and keep your data safe.
It will act as a good reminder to geeks to keep some religion in their lives. When she is hooked up, her red LED heart will beat, indicating how the Holy Mother watches over your computer's innards. (If only she sang "Turn On Your Heartlight, huh?) Her halo is engraved with the prayer "Oh Maria, keep my data safe!". So, it must work.
As long as you have her, you can reunite with your data in heaven, long after it is no longer useful.