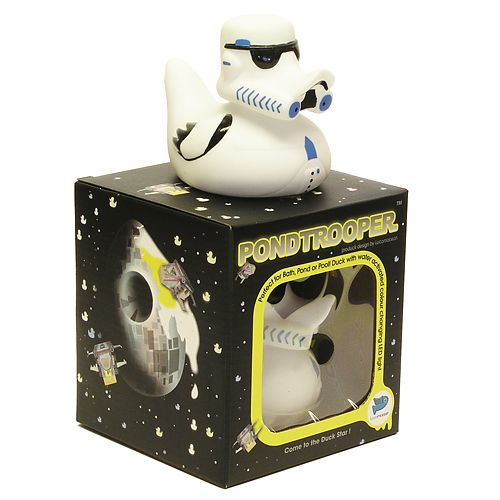 Just when you thought it was safe to go back into the water.(And just when you thought it was safe to assume that there were no original Star Wars/toy ideas left) You'll have some bathtime fun with these strange Pond Wars ducks from a galaxy far far away.
You can get Luke Pondwalker, Pondtrooper, Duck Fader, or Princess Layer. What? No Obi-Quack Kenobi? They light up in a strange way when in contact with water and automatically switch off when out of the water. This may not be exactly how George Lucas envisioned things, but you can get them for £6.95 each.

I can't wait to see the "Duck Star" get destroyed.