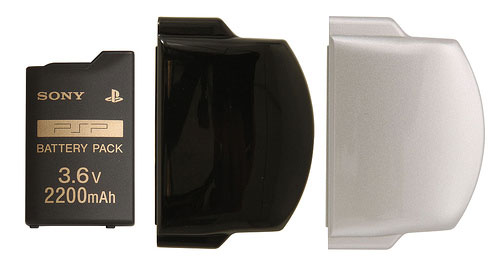 Fans of the new Sony PlayStation Portable who aren't fans of the gaming device's battery life will be happy to known Sony wants to address your concerns. The company is getting ready to put out its Sony PSP Extended Life Battery Kit, priced at around $45.
The Sony PSP Extended Life Battery Kit consists of a 2200 mAh battery pack which goes where the current battery is. Since it's a little bulkier than the current one Sony is including in the kit a custom cover which will match the color of your PSP 2000.
Just case you are wondering, Sony says the new battery pack will double the life of the one the PSP comes with. It is also backwards compatible with the original PlayStation Portable, which originally had a similar extended battery pack released for it. You can expect the Sony PSP Extended Life Battery Kit by mid-December.
Sony PSP Extended Life Battery Kit