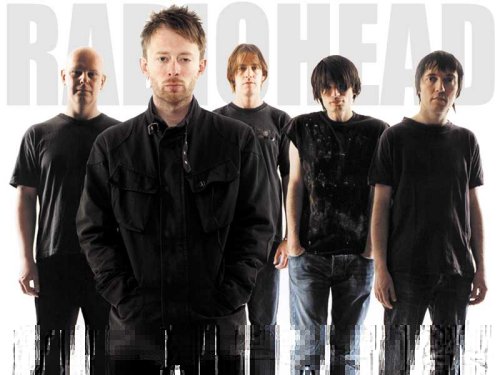 Radiohead blasted back against a report by ComScore that said only 38% of people paid anything when they downloaded thr group's new album "In Rainbows". As we reported earlier this week ComScore released a survey that indicated just slightly over one-third of Radiohead fans decided to pay anything for the band's new album, only available right now as a digital download. Radiohead decided to release their new work exclusively via the internet and leave it up to the individual to decide how much they should pay to own the record, if anything. In a widely reported news story ComScore found that the results were that Radiohead fans were only willing to pay about $6 for "In Rainbows" and of that number the majority decided to not pay anything at all for the new tunes.
"In response to purely speculative figures announced in the press regarding the number of downloads and the price paid for the album, the group's representatives would like to remind people that… it is impossible for outside organizations to have accurate figures on sales," said the statement released by Radiohead. "However, they can confirm that the figures quoted by the company comScore Inc are wholly inaccurate and in no way reflect definitive market intelligence or, indeed, the true success of the project."
ComScore analyst Andrew Lipsman was quick to respond to the Radiohead statement with his own rebuttal. "We're confident in our data," he told MTV News. "There's a minimal margin of error based on the size of the sample we used and the narrow range of values."
Radiohead refuses to share the exact figures as to how many of its fans paid for "In Rainbows" but they did reveal that the record which you will be able to hold in your hands will go on sale in record shops starting December 31.
via News.com