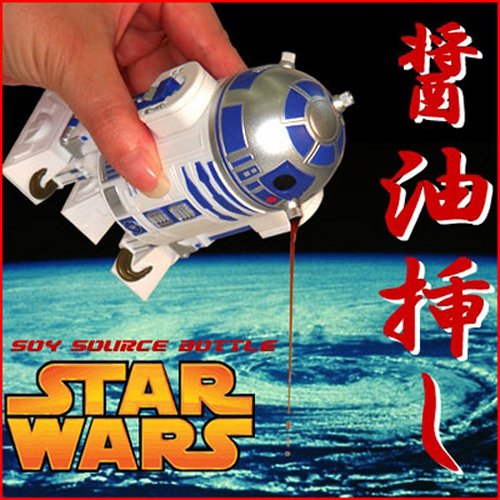 We all love R2-D2, but this may be taking things to the extreme. For those who love the little droid too much and at the same time have an unhealthy obsession with Soy Sauce, the two have been combined. Just pour your soy sauce into R2(The liquid kind, not the sorta liquid kind), pop R2′s head back on and start pouring sauce from the little bot.
Seriously, did you ever think you would see the day when soy sauce pours forth from a droid head? I'm actually kinda disturbed, but I know some of you will find it cool. But wait, it gets better… You can also get this in the form of Imperial droid R2-Q5, if your tastes run more toward the dark side.
So, forget hiding secret plans in your R2 unit, hide soy sauce instead for just $18.47.
[Strapya] VIA [Robot Ramblings]