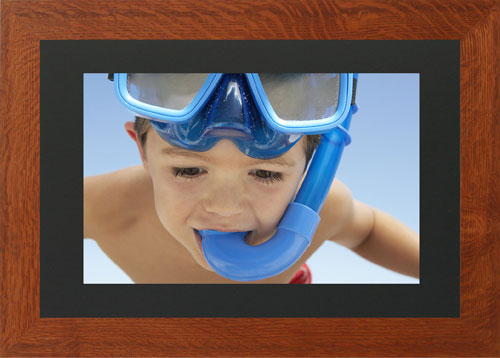 PhotoVu, which earlier this year unveiled a 19-inch wireless digital picture frame, announced today the addition of a 17-inch photo frame to the same product family. The new PhotoVu PV1765w is priced at around $700.
The PhotoVu PV1765w, like other frames in the series, lets you wirelessly stream digital photos to it for display in out of the way places. It uses 802.11 technology to accomplish this. You can also insert a USB thumb drive into the frame to show off photos. It has a variety of customizable frames and can also display RSS feeds.
PhotoVu's new frame offers a 1280 x 800 LCD display and a 16:10 wide format. It should be available now.