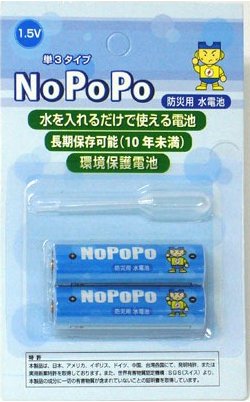 If you are looking for a more environmentally friendly battery, urine luck. NoPoPo batteries are powered by urine. I can only assume that the name NoPoPo has to do with the fact that PoPo isn't used, where as PeePee is.
Beer drinkers everywhere should never have to buy AA or AAA batteries again. Well, Duracells are more sanitary I suppose. The batteries come with a plastic pipette(like an eye dropper) that allows the user to inject urine into the battery chamber.
They are claiming that a single urine-powered AA battery can power a flashlight for approximately 20 hours. Not bad for Pee power.