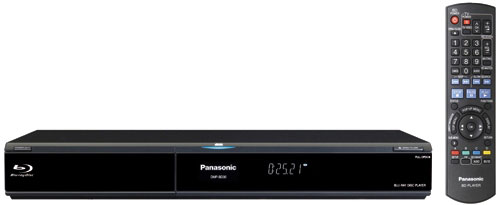 Panasonic recently unveiled a new Blu-ray Disc player which is the first player to offer up the Final Standard Profile and its variety new and enhanced features. The Panasonic DMP-BD30 is priced at around $500.
The Panasonic DMP-BD30, making use of the Final Standard Profile, offers some interesting new functions including Picture-in-Picture (which displays a second image in a sub window) and Audio Mixing (which allows one to switch the sound between the main and sub windows). There's also a new multi-function SD Card slot which allows for images recorded on a HD SD card to be outputted at 1080p via HDMI.
A few other features of the DMP-BD30 include 1080/24p playback, advanced search for particular video scenes and easy synchronization with a Panasonic home theater system for single remote control. This Blu-ray Disc player should be available shortly.