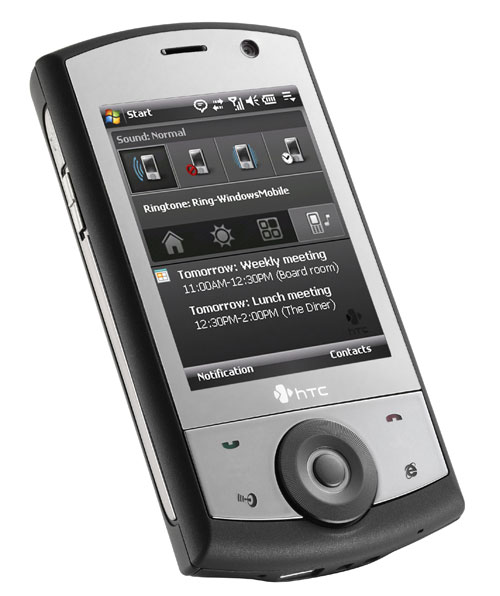 HTC is out today with a new mobile Windows-based touchscreen device which also offers built-in GPS. The HTC Touch Cruise looks like it will be hitting European markets first, with an eventual launch in the United States not announced but logical at some point down the line.
The HTC Touch Cruise sports a 2.8-inch touchscreen display and built-in technology to enhance finger touch scrolling and browsing of Web pages, contacts and other on-screen information. As a GPS device it comes pre-loaded with mapping and navigation material from TomTom. Wireless options include 3G-HSDPA, 802.11 and Bluetooth support.
A few other features of the HTC Touch Cruise include microSD memory expansion, a 3-megapixel digital camera and built-in FM radio. No specific pricing was announced.