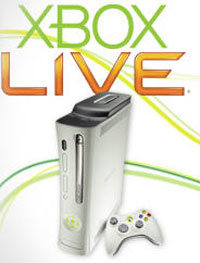 Microsoft today dropped the rest of the details on its upcoming Xbox 360 2007 Fall Dashboard Update. This includes the previously covered Xbox Originals download service. You can expect this update to populate your video game console sometime starting Dec. 4.
The Xbox 360 2007 Fall Dashboard Update is definitely a major overhaul with lots of new features. Besides the ability to download and play Xbox Originals you also get access to reduced prices on select Xbox Live Arcade titles. There will also be a new direct feed into the dashboard which gives you more updated information on new Xbox offerings. You'll also be able to add more information into your bio for friends to view as well as being able to see the Friends Lists of other Xbox Live members.
Other features of the dashboard update new navigation enhancements, full-screen movie previews and better parental controls. Microsoft has posted a full list of the updates and enhancements here.
Xbox 360 2007 Fall Dashboard Update
Microsoft, updates, Xbox 360, xbox 360, Xbox LIVE