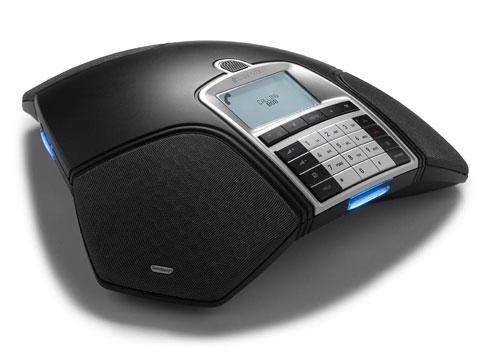 European conference phone supplier Konftel hopes to inject some style and advanced functionality into boring conference room phones with its new Konftel 300. No specific price was announced, though the product is slated for U.S. release in mid-December.
The Konftel 300 offers up a Scandinavian design and is outfitted with a 360-degree microphone, three speakers and technology designed to filter out background noise. A built-in conference guide lets you quickly get conferences started with stored numbers for up to 20 groups and one can also record conference calls via SD memory cards.
Other features of the Knoftel 300 include support for cell phones, a USB port for connection to a computer, wireless headset connectivity and an equalizer so users can better adjust the sound they are hearing. You can also configure the conference phone with software upgrades to provide better sound for larger environments.