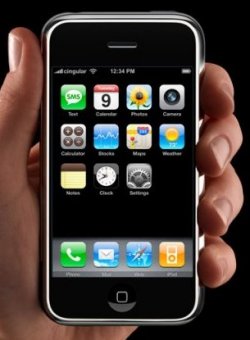 In a recent report from MacNotes.de, unlocking an iPhone sold by T-Mobile Germany is simple, done in only a few seconds and is handled by none other than Apple's own iTunes. Due to a temporary injunction against Apple, the company has been forced to sell the iPhones with the ability to be unlocked in Germany. Apple will also be forced to sell them unlocked in France in six months after their launch on November 29.
In case you're not familiar with what "unlocking" means exactly, it prevents the iPhone from being "locked" to a single network provider such as AT&T in the U.S., and allows the phone to accept any SIM card. Up until now there have been a number of hacks to unlock the iPhone and allow it to be used on other networks and other countries, and Apple has been in a constant battle to thwart the hacks and keep the phone locked-in with only approved providers.
The process for getting the iPhone unlocked is relatively simple compared to the illegal work-arounds presented so far. Consumers buy a regular iPhone at T-Mobile in Germany and pay a significantly extra 999 Euro (about $1,480) premium. When the purchase is made the IMEI number of the phone is recorded and sent to Apple who updates their database over the next 24 hours. After that initial period the owner simply connects the iPhone to iTunes and it's updated (with the same 1.1.2 firmware) leaving it unlocked and free to connect to another provider.
The big question with this new information is whether or not iPhones everywhere will now be that much easier to unlock for the hackers, and how many iPhone owners in Germany want to pay that premium or just use the hacks?